Building a Modern Cloud-based Lottery with GLI standards and GDPR compliance
Norwegians can try their luck in a new truly altruistic lottery
Winning with photos
FotoLotto is the world's first digital lottery entirely based on draws of pictures. One has a chance to win prizes up to even 1.000.000 NOK (€100.000). The lottery draws are linked with pictures uploaded by a player. When buying one or more lottery tickets, the player may choose to add his or her lucky photo to each ticket. When the winning ticket is presented, the winner's own image will be displayed.
Lottery for a good cause
The unique FotoLotto lottery concept was developed and patented by a Norwegian company Multilot AS which specializes in entertainment lotteries and games of chance. FotoLotto supports Right To Play - an international humanitarian organization. Right To Play goal is to improve children's lives in developing countries. Half of the lottery income goes to this charity.
FotoLotto was approved by The Norwegian Gaming & Foundation Authority and operates under Norwegian law and privacy legislation (GDPR). What is more, the lottery uses BankID for players registration to fulfil the requirements of the Money Laundering Act. There is also a limit on how much each player can invest per day (1,500 NOK) and per week (3,500 NOK). It ensures effective measures against problematic gambling behaviour. Once these limits are reached, the player won't be able to transfer more money to the game for the next 24 hours. Apart from that players can take a test to check if they should worry about having a gambling addiction.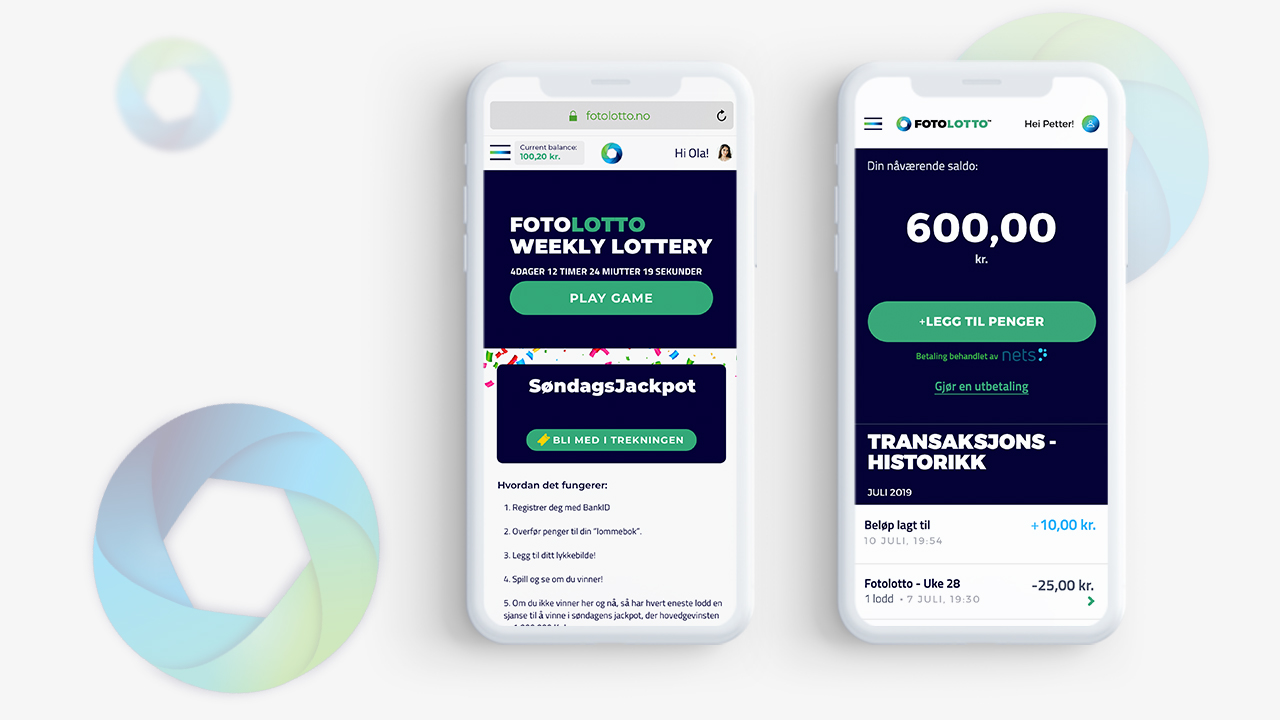 What was the challenge?
Chimera Prime was chosen by the lottery operator as a partner who could provide full technological support. This basically meant turning the lottery idea into a ready-made product. The task was pretty demanding and included a few challenges that we had to tackle on the way.
FotoLotto is primarily a game for mobile phones, yet it can be played on all types of devices. Be it tablets, laptops or desktop computers. Moreover, we had to work on a drawing mechanism that could meet the international standards certified by Gaming Laboratories International (GLI). Another issue to handle were security matters. Making sure all corners are covered in games involving payments is paramount. Not only we had to provide secure digital wallets but also implement user identification based on BankID solution.
Gaining Momentum
We had been working on the lottery development for over three years. It was a very fruitful time for the whole team and our client as well. We have gathered lots of experience in product development and also deepened our knowledge of the gaming industry.
We can chiefly say the results of our work are very satisfying. The lottery becomes more and more popular. New users join the platform everyday and the number of lucky winners is growing.
FotoLotto is available only in Norway, so if you live here you can go ahead and try your luck: fotolotto.no