Intelligent Data Management Platform for VC investors
Application dedicated for investors to easily store, share and collaborate portfolio of joint investment and projects.
About the client
NewMark Capital was founded by a group of hardworking and passionate entrepreneurs to manage the joint investment and projects. When we meet fellow entrepreneurs and think we can make a difference we are happy to help when we can.
The challenge
Our goal was to find simple solution for entrepreneurs and investors to follow up and collaborate remotely via online service. Together with Product Owner Andreas H.F. Olsen, CEO of NewMark Capital, we have created the first draft of the solution. After 3 weeks of work with one designer and one developer we were ready with a working prototype. Two weeks later we released a fully working version.
To reduce the cost and speed up development process as a back-end solution we have chosen Syncano platform which allows us to reduce time of back-end development to 2 days. The current version has an option to store company information, key metrics and share files. It's integrated with Excel, Google Form and TypeForm to easily collect data from entrepreneurs.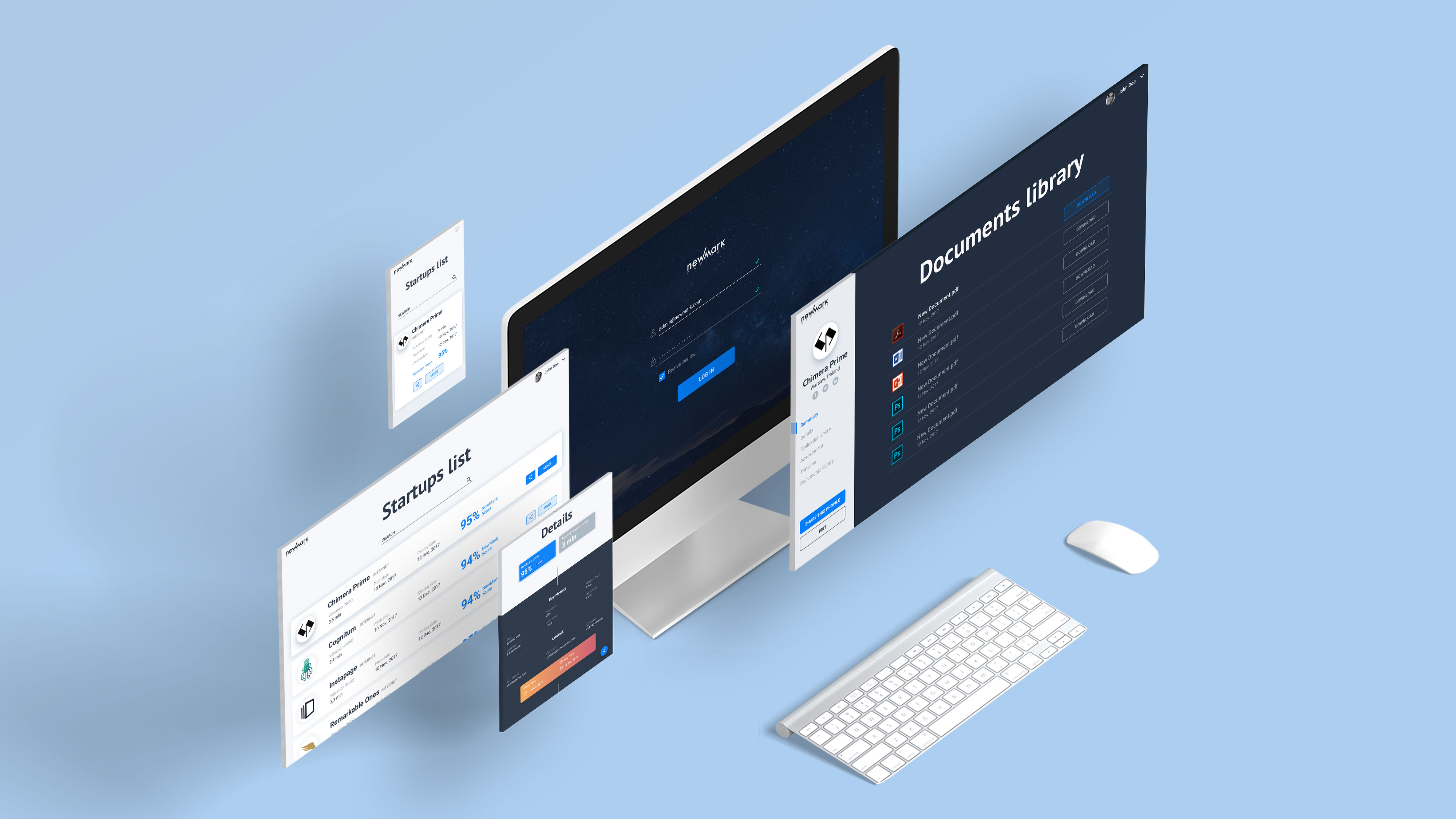 Testimonial
Working with Chimera was a pleasure from the beginning to the end. They were both encouraging, challenging and made us more aware of what we actually needed. I will not hesitate to use Chimera Prime again next time we want something done fast, efficient and with great quality.
- Andreas H.F. Olsen, CEO NewMark Capital